Greenstar Hot Water & Heating - Main Content
Javascript is currently disabled. This site requires Javascript to function correctly (videos, google map etc). Please enable Javascript in your browser!
Trust your Rinnai hot water system to the experts
Rinnai Hot Water Service Perth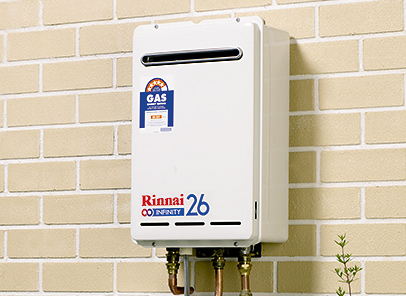 If your hot water system has let you down or is in need of a service go direct to the Rinnai Perth service team at Greenstar Hot Water. We can service and repair all models of Rinnai Hot Water systems. We work with the manufacturers to provide you with a fast and reliable service.
No Hot Water
We have Rinnai trained and licensed technicians covering all areas in fully stocked service vehicles to get you back up and running in no time. In most cases we will have the required parts for most Rinnai gas hot water systems on board to carry out your repair quickly and efficiently. We can repair your gas hot water system Perth, we can repair your Rinnai hot water system, we can service your Rinnai hot water system and we also can repair your portable gas heater.
Need A Service
Want to know what goes on when we service your hot water system, well this is some of what we do:
Isolate appliance
Inspect heat exchanger and combustion chamber
Remove and check burner and manifold assembly
Check all water controls and heat sensors
Remove and clear filters
Reassemble burner system
Check ignition system and gas control
Perform function test
Return system to normal operating mode
Our Guarantee to you
As representatives of the manufacturer we guarantee to only use genuine spare parts and accessories in your appliance. We will identify the problems and discuss any requirements with you prior to carrying out any repairs on your hot water system or gas heater.
As we are confident in our system we will warrant any repair we undertake for a 6 month period.
Models
Hot Water Systems
Hotflo 10
Infinity 16
Infinity 20
Infinity 26
Infinity 26i
Infinity 32
Enviro 26
Enviro 32
26 Smartstart
Storage
Electric Storage
Gas Storage
Solar
Prestige Range
Sunmaster Range
Feeling the cold?
Trust the Rinnai service team to keep you warm this winter!
Have you had your gas heater serviced recently?
Is your heater looking a bit tired or not producing as much heat as it used to be?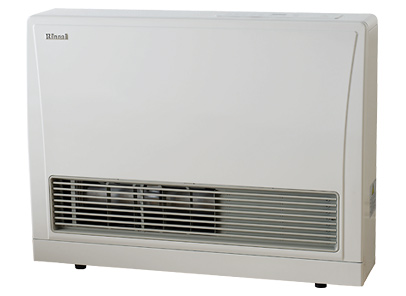 Regular servicing of your heating appliance or system will save you money on both fuel and repair costs.
We know that Perth has a mild winter but for those cold spells its good to be prepared and ensure your heating system is working safely.
At Greenstar we service and repair all models of Rinnai heating appliances and carry out safety checks to make sure that you are getting the most out of your heater.
Rinnai appliances have been around a long time and there are still many parts available for even the oldest heaters.
When we service your gas heater, we do a complete overhaul as required by the manufacturer and check all safety systems and components to ensure your heater is working safely and effectively.
We will discuss any repairs or parts that are required prior to carrying out any work on your heater.
Your heater will then be reassembled and tested to ensure it is working correctly.
Models
Convector Heaters
Enduro 13
Dynamo 15
Avenger 25
Avenger 25 plus
Capella 18 plus
Radiant Heaters
Titan 151
Granada 252
Cosy glow 650
Econoheat 850
Gas Log Fires
752
Slimfire
Sapphire
Symmetry
Royale ETR
Gas Flued Heaters
Energysavers
309FT
559FT
561FT
1004FTR
Commercial Service and Maintenance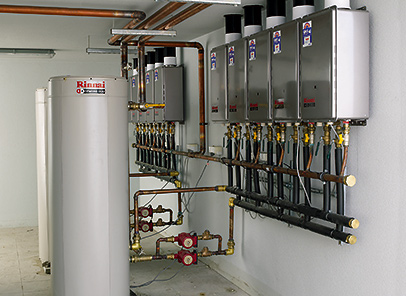 At Green Star we know how important it is to have reliable hot water and heating systems to ensure your business operations are unaffected by an unexpected loss of service.
Poorly maintained systems can create substantial costs both in damage repairs and poor efficiency having a costly effect on your fuel bills.
We offer a number of options with regard to servicing and maintenance of your hot water and heating systems and associated plant.
From straightforward maintenance on demand, to a fully managed maintenance program, we can offer you a superior level of service backed up with emergency response and extensive range of spare parts and accessories.
Whether you have individual hot water units or a large centralized bank system we will be able to assist you with your service needs.
Some of the systems we cover are:
Individual hot water systems
Multi systems on manifolds
Storage bulk systems with tank and manifold combinations
Ultra violet sterilization
Warm water management/Temperature certified systems
Pump and circulation systems
Heat Exchanger systems linked to heating/process systems
Maintenance options
There are a number of maintenance options available to maximize the efficiency and reliability of your system. These include:
Individual service requests

- These are booked by the customer as required as a general service or a maintenance call when needed.

Performance Inspection

- This is an appliance/system inspection, which checks the general condition and efficiency of an appliance or system.

Programmed Maintenance Service

- A complete overhaul of the appliance and system including a removal and maintenance of all major components, testing of safety devices and electronic analysis of efficiency to ensure your system is running at optimum performance. All managed and arranged by us so you never need to worry about missing a service.
Models
Commercial
HD200E
HD200i
HD250E
Manifold Pack
Demand Duo
HEX 250
Solar Pre-heat systems
Warm water valve